Delighting our clients is one of our greatest thrills. We aren't satisfied until our clients are and getting it "just right" never gets old.
---
"I have never worked with a director who does so much to ensure a project's success in such a collaborative way.
Shane is not only able to conceptualize and direct, he is able to deliver from shoot to final film.
The content consistently exceeds my (unrealistically) high expectations."
---
"Whether it's been through the bidding process, production or post—
Their collaborative nature and flexibility have made my life easier and our projects that much better.
Their enthusiasm, expertise and innovative problem-solving relieves a lot of the stress from the production process and makes for an enjoyable process from start to finish."
---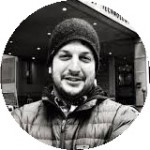 "Soteria Productions, with Shane Ortiz at the helm, is a talented and gifted production company. I've been lucky enough to work with Shane and Kelle on multiple projects, for multiple clients across a spectrum of subjects. Shane is meticulous with his creative eye and attention to detail.
Above all, both he and Kelle are always willing to put in the time, the work and the effort to go above and beyond to not only meet our clients expectations, but to exceed them.
I consider it a privilege to work with this dynamic duo and their talented roster that is Soteria Productions."
---
"SapientNitro has engaged Shane and Soteria on several projects over the last two years.
They always over-deliver.
Thoughtful storytelling. Beautiful film. And great people.
---
"After working with many production companies in the southeast, I finally found a team that can produce what I need.
Soteria works within my budget and within my busy schedule.
Soteria is capable of producing whatever you are needing."
---
"Shane Ortiz along with his company Soteria Productions are great to work with.
They bring creativity, technical expertise, and a well thought out approach to all aspects of a project.
I have found these valuable qualities to be evident in the final product of a Soteria production."
---
"After working 25 years in the industry, I can honestly say Shane Ortiz is the most talented person I know.
Amazing director.  Outstanding editor.  And the man could play guitar with any band in the world.  Simply put, Shane is a creative genius.
Equally important, his character and integrity are second to none.  I'm honored and thankful to call him my friend. "
---
"Working with Soteria Productions for the past 7 years has been a gift and blessing to JoyShop Ministries. Shane and Kelle give 100% and beyond when they take on a project.
Their professionalism and heart for service make them unique in the industry.
You can trust them to give you a product that will convey the message you want to get across and be proud of!"
---
"Soteria Productions is my go-to for all things production and post.  Working for a large agency, it is essential to find those partners who you can trust with your clients and call a part of your own team.  Soteria is that partner for me.
I know I can trust them with everything from ideation to production to post and back.
I look forward to partnering with Soteria in the future and sharing in joint success with our clients."
---